Display Advertising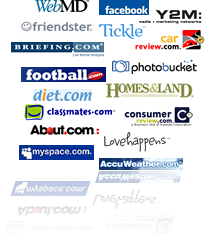 Display Advertising has quickly become one of the most effective forms of online advertising.
It is the process of placing ads on web sites based on the keywords found on specific pages within the site or based on the keywords entered by the individual using the site.
This type of media can be purchased on a CPM (Cost per Thousand) or a CPC (Cost per Click) basis.
We target a niche audience within the highly coveted financial demographic. Display ads throughout our financial network provide you with the opportunity to not only drive traffic and conversions for your campaign but they also provide an excellent vehicle to brand your company with this niche and valued audience of users.
For more information please contact us at 877-904-EDGE (3343) or sales@InnovativeEdge.com